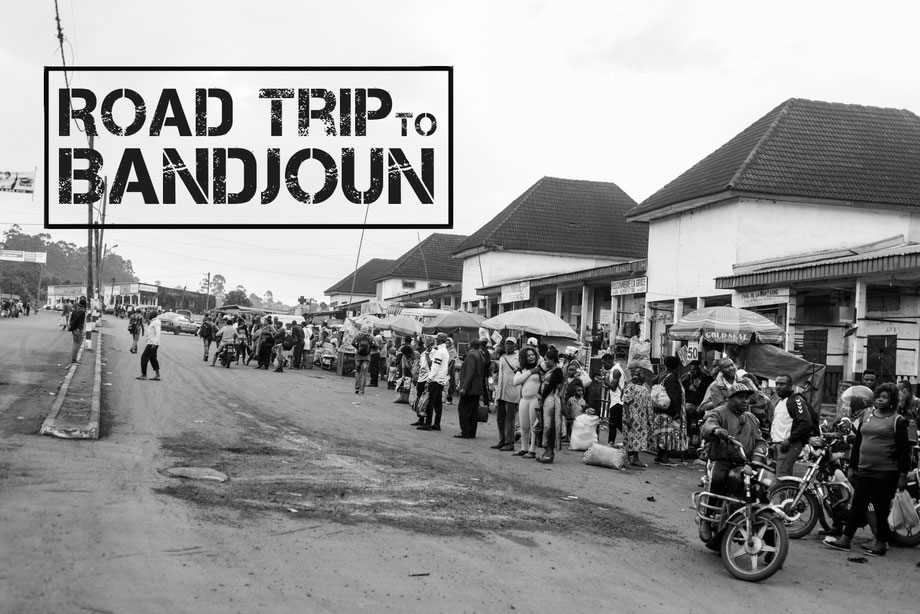 It's August and a long weekend; every proud son and daughter of a Bamileke is going down to the village for "the family re-union". It's a very important tradition to meet up every August to celebrate baptisms and hold other meetings. During these meetings family generally talk about future plans, reconcile their differences or just simply fight and breakup.
It was an interesting road trip from Douala to Bandjoun; everything from the bad roads to the events helped to spice up our trip. We drove in a low Mercedes which was a very bad choice because Zach had to struggle a lot with the speed bumps which in my opinion are intentionally put there to destroy low cars.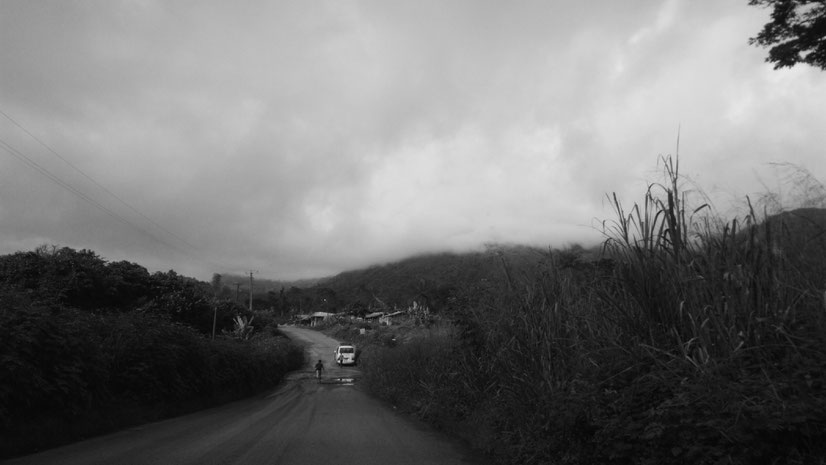 Nothing was going to spoil anything for me, so I put on my photographers hat, took my phone and went clicking. I don't know about you but I couldn't wait to stop at Njombe to eat snails and then another stop at Kekem for grilled plantains and plums.
I always pray to God for journey mercies for myself and any other persons travelling; my heart is always in my mouth when travelling on this not so friendly roads. Hellas, we encountered an accident where a Toyota was hit by a 70 seater bus and unfortunately a life was lost. That happened just before we reached Bafang. In Bafang we passed by a mourning group taking their dead beloved to their final resting place.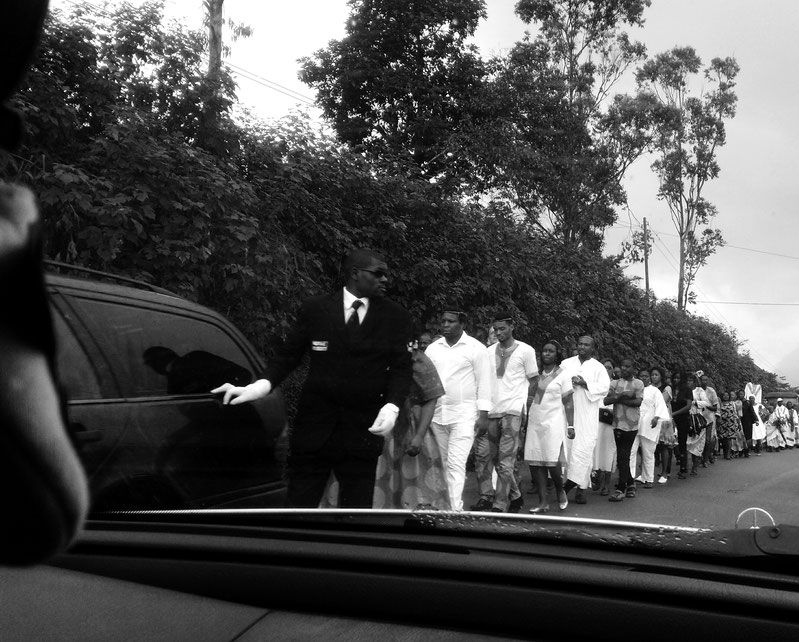 One thing I love about travelling to the west is the beautiful landscape it just takes my breath away; the hills, valleys, patterns created by farmers on the land they cultivate and wild flowers springing endlessly.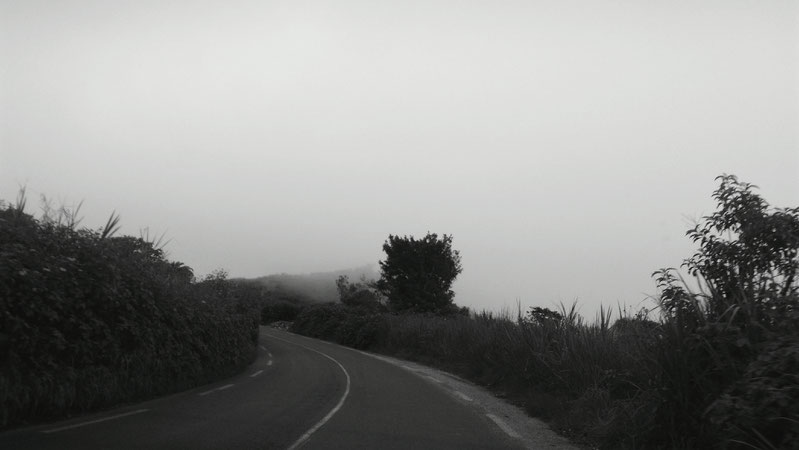 I was also taken aback at the load some small vehicles were allowed to carry given the state of the roads and to think we had road security every 15km; those ones who would shamelessly tell you a passport is not identification to extort money from you. SMH! Another intrigue was at the toll gate; where the person selling the ticket will take your money and not want to hand over your ticket, just crazy!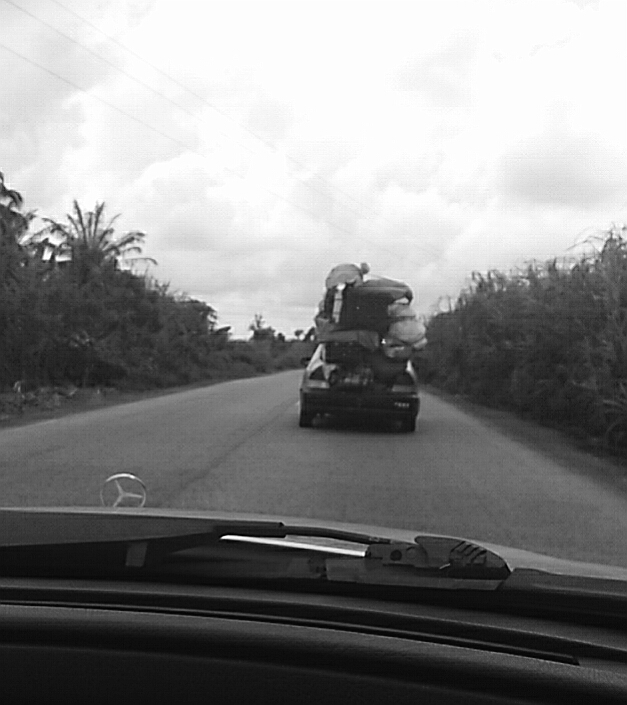 I just admired how the young vendors were trying to convince me why I absolutely had to buy from them. This boy selling a bottle of groundnut from the village started at 2000 FRS and I finally bought it 1200 FRS. Yes, bargaining power!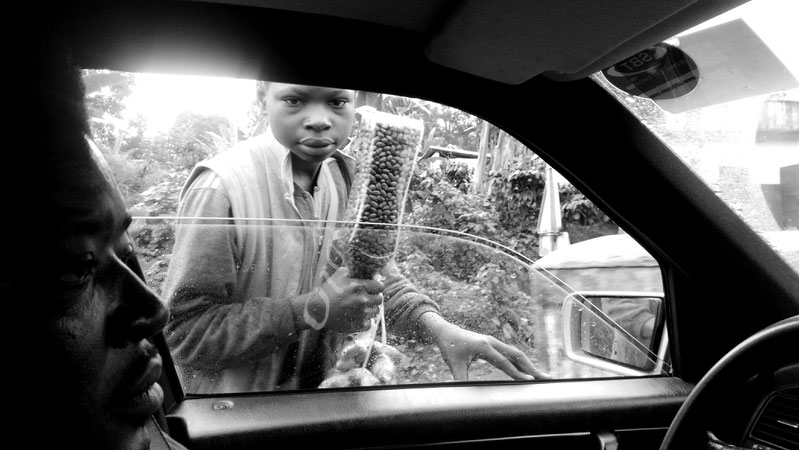 10 Minuit's before reaching our destination the right tire of our car entered a nasty hole on the road and twisted the arm of the tire. But thank God we could drive to Bandjoun before things got worse and worst did it get because our car refused to move which is very typical of a Mercedes with its automatic control. We took a cab to our hotel room and left the car with the mechanics to repair.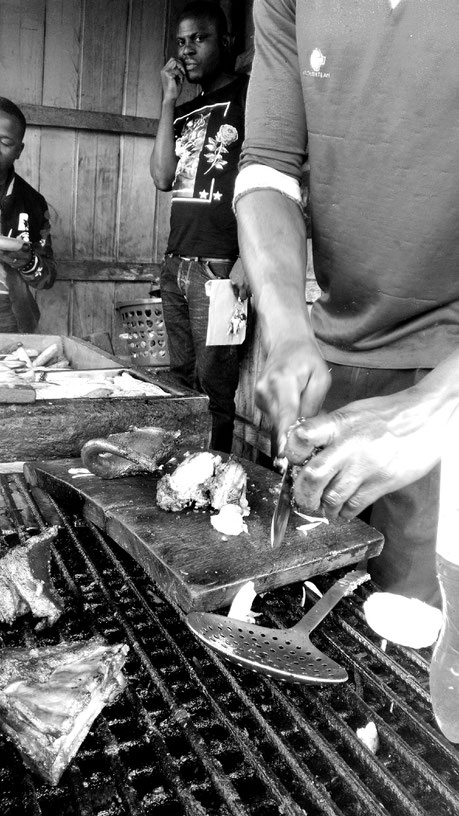 I had to wait till morning to discover Bandjoun and first things first 'food!' what would you have gone for? I went for firewood grilled crunchy pork, yummy finger licking goodness at Carrefour Tobo. Apparently it's well known for its grilled pork.
Next stop was to see Zach's grandma and that was my best part because only then did I have the feeling that I was in a village, the farm around the house, kids looking muddy, a goat being slaughtered in preparation for next day's celebration. I just loved the feeling and even enjoyed more the roasted corn and boiled groundnut from Grandmas farm. Zack was told off by grandma for keeping his hair like a 'rascal' and we both laughed so hard.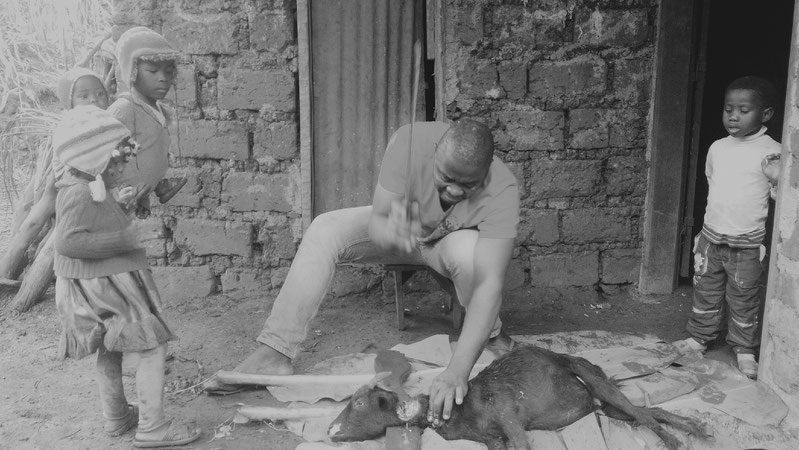 It was about 5pm when we left grandmas place for the Palace of Bandjoun. I was wowed by the grandeur of the king's palace and how they preserved their tradition and culture in an environment that was already so urbanized. I was in total awe at the enormity of the Ancestral hut; it was right up there looming over me. They even have a secret forest which is forbidden to visitors. The Kings abode was worth those brandished in Nigerian movies; it is pure royalty and it was unfortunate not to see His majesty who had taken a month long vacation out of the country.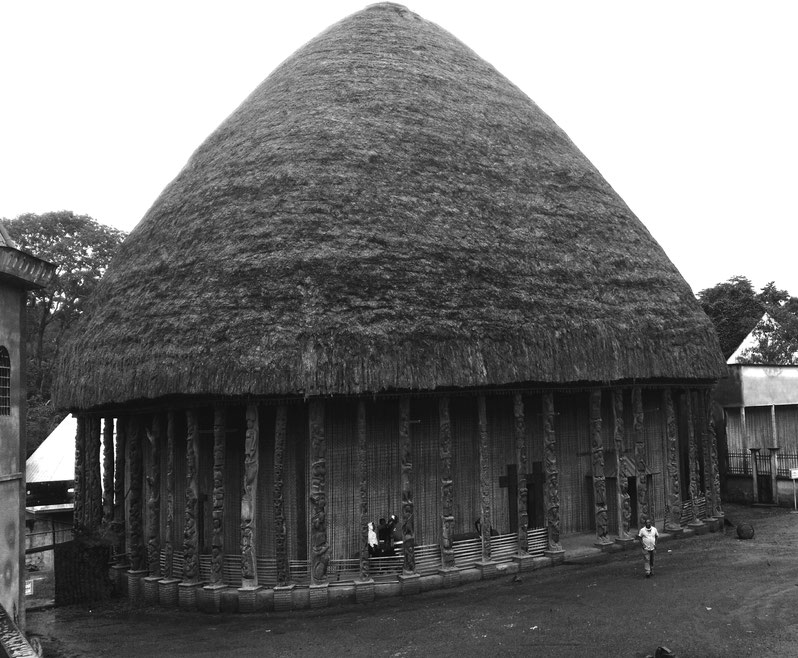 I will tell you how we ended the night; sleeping like two teenagers in the car. How did that happen? We had paid out of the hotel before leaving in the day because we realized they had no electricity and used a generator to supply light making it impossible to have light most of the time. We were also silly enough not to have booked another hotel before leaving the previous. Funny thing is there are more than 15 hotels in Bandjoun and Baffoussam but they were all booked. It was such a fun thing to do especially as next day I had to hunt for a place to take my bath which I finally did in a hotel bar with Zach making sure no one trespassed. All dressed up we went to church for grandmas church nomination.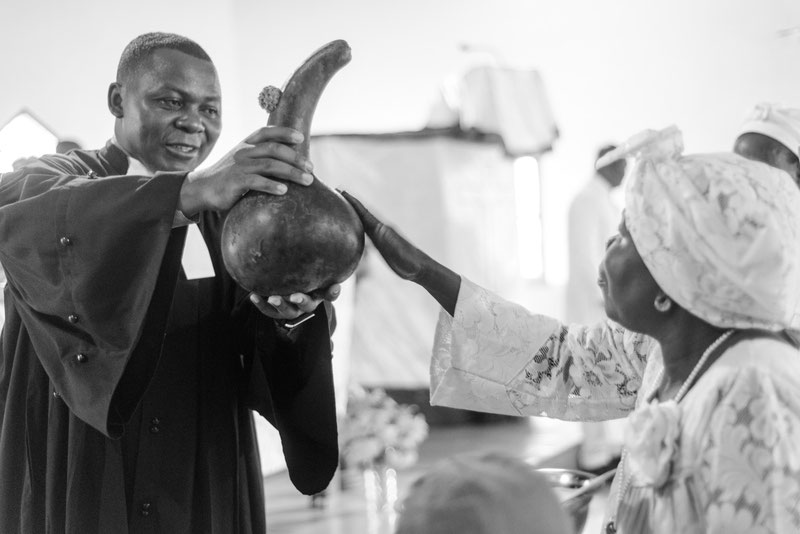 In Church Zach wouldn't get in; he hadn't had a shower remember?! He sat behind the church while I was ushered in by an elder to sit right at the front; good for me I took my camera and started documenting the church activities. Grandma was given an honorary diploma for being an outstanding elder for the past 15 years, some new elders were also instituted, and children were baptized. It was a joyful day in church. Back at grandmas we ate fried goat meat like military men; jumped in the car and left for Douala.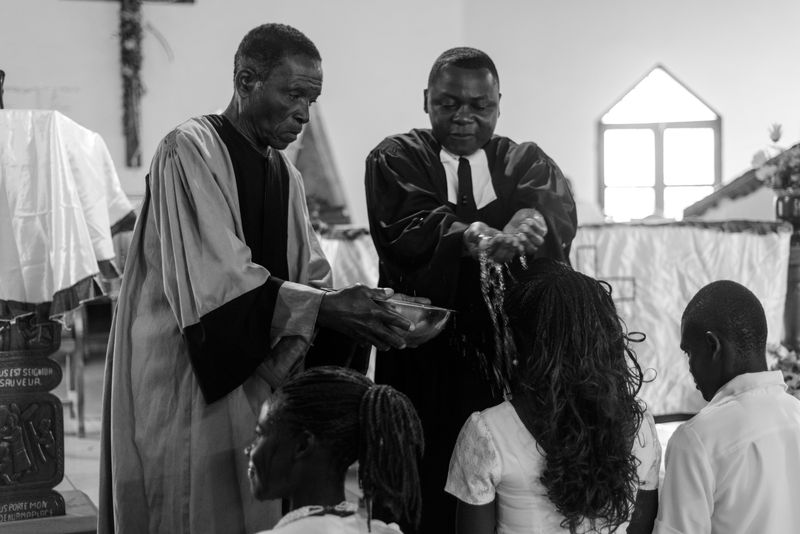 It was a journey and a half; travelling at night is a no-no.  We had two tire punctures just before Penja and thank God we had accepted to carry a hitchhiker who finally saved the day with his mechanics skills. We made it to Douala at 23:03pm, got home at 23:40, showered, cozied up to watched TV.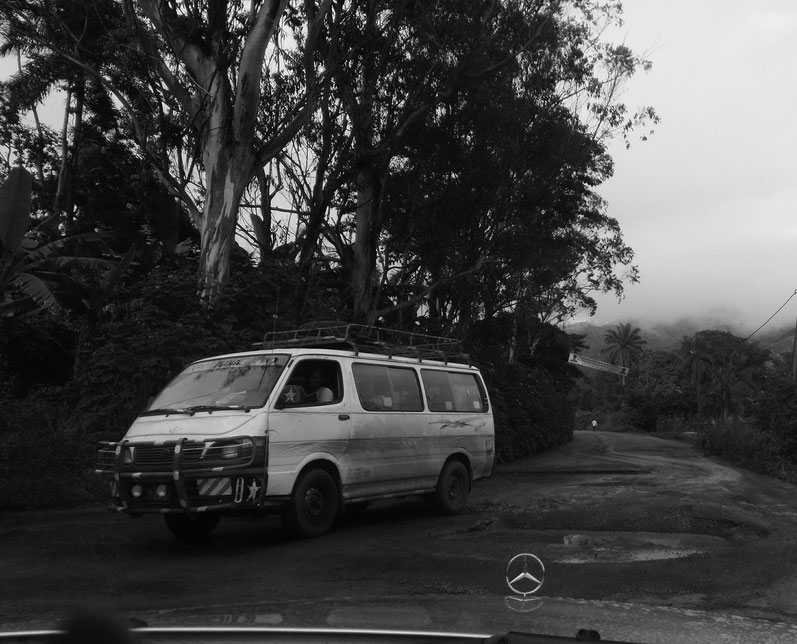 Galerie Road trip to Bandjoun